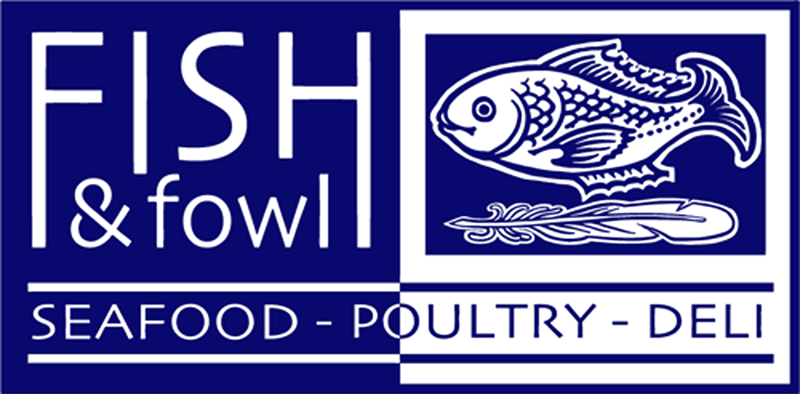 Seafood
Fresh Australian fish fillets and whole fish, including sashimi grade tuna and salmon, and Canadian wild caught salmon. Prawns, oysters, mussels, scallops, octopus, squid, sardines, crabs, lobster, caviar and anchovies. Smoked salmon, whole smoked rainbow trout, ocean trout rillettes and gravlax, smoked cod, haddock and kippers.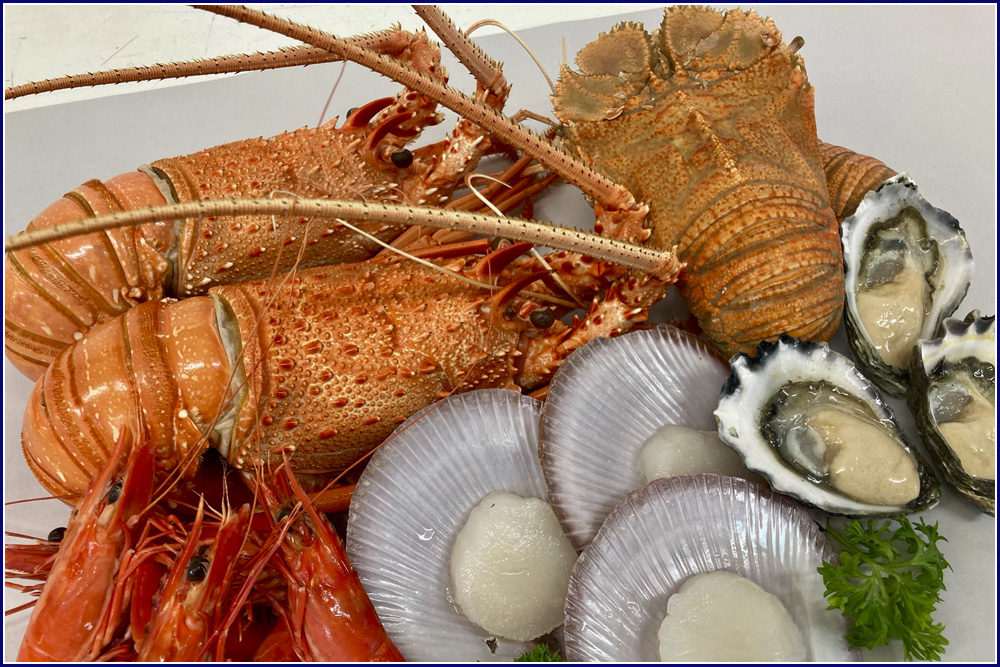 Poultry
Bannockburn free-range chicken, duck, quail, spatchcock and game birds. Kangaroo Island free range eggs. Locally produced Italian style sausages and Spanish chorizo and black pudding. Smoked duck breast, smoked chicken breast, free range chicken, liver, speck and quail eggs.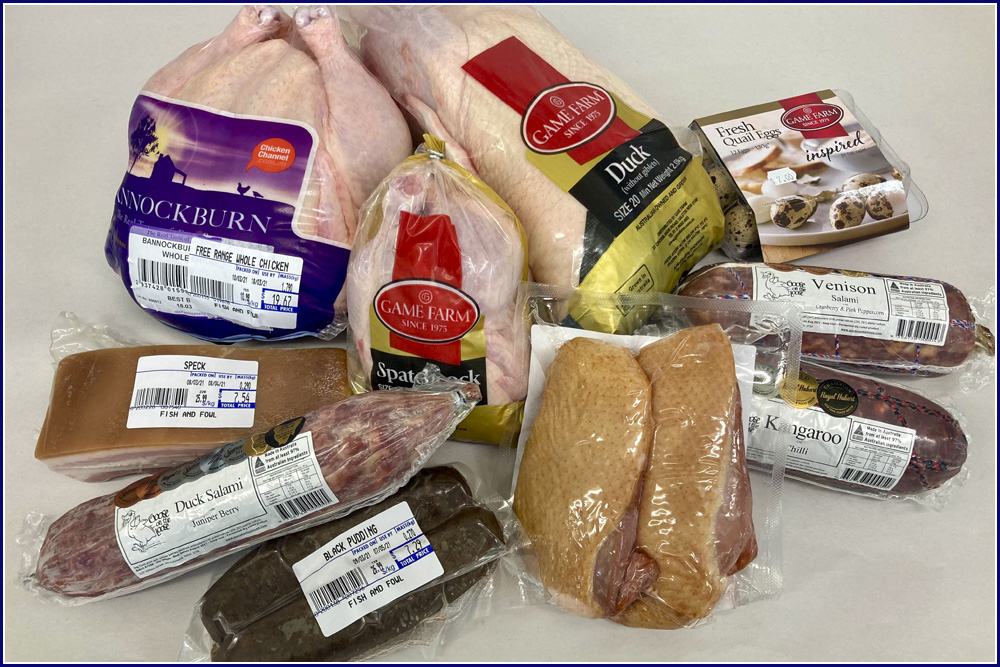 Deli
Locally produced, traditionally cured and smoked ham and bacon. Local and imported cheeses, charcuterie and salami, olives, pate and terrines, dips, crackers and cheese accompaniments. Selection of pickles, preserves and capers.
Pastabilities fresh pasta and frozen ravioli, selection of quality Italian durum wheat pastas, interesting gluten free pastas, Italian pasta sauces and pizza bases. Goan Cuisine curry pastes and Indian condiments, Sultans Choice frozen curries, range of Asian and Mexican cooking essentials.
Locally produced Rylstone olive oil, fine selection of vinegars, Herbie's spice range, quality stocks, sauces and mustards. Careme pastry, specialty icecreams and chocolates, and delicious local and imported butters.